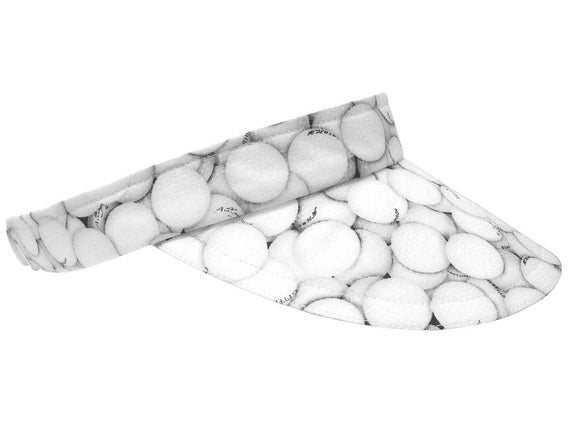 Handmade in USA in 100% cotton fabric
This Calico Caps' VISOR comes in two sizes :
SMALL/Medium @ 21 inches is ideal for 20"-22" heads
*LARGE/Medium @ 23 inches is ideal for 22"-24" heads
This listing is for the adjustable LARGE/Medium
also available in the SMALL/Medium in another listing
Fabric is always pre-washed and pre-shrunk before cutting.
For best results: machine wash cold, hang to dry or machine dry on medium.
The brim is firm but flexible, not stiff.
No hard plastic, cardboard or metal so The CALICO CAPS' Visors are machine washable too and that's a big plus. The underside of the brim is the same fabric as on top. At 7.5" wide by 3 1/8 long, just like the baseball caps, the brim is big enough to provide shade but not so big as to obscure your vision.
Though I've been told the brim isn't quite stiff enough to hold those heavy clip-on golf ball markers - they're perfect in every other way.
Unique to CALICO CAPS, the adjustable combination velcro/elastic back closure is encased in the same cloth as the cap and designed so that no velcro ever touches your skin. The velcro lets you adjust the sizing to plus/or/minus one inch while the elastic comfortably hugs your head at any setting for an excellent grip and most comfortable fit.